MOUNTAIN SWIMMING WEEKEND
There is more to swimming in a mountain lake than changing into your swimsuit, join me for two days for an introduction to swimming in the mountains, find out how to prepare for the perfect mountain swim.
'Wild swimming', 'Outdoor Swimming', I've even heard it called 'Wild Water Swimming' (which conjures up an image of sailing hopelessly down some rapids on the River Yukon), but really it's just plain old 'swimming'. Sometimes there is nothing wild about the serenity of a picture-perfect glassy lake under the summit of a mountain but on the other hand, the mountains can be a harsh environment, freezing cold, wet, windy and very serious.
This weekend isn't just about going for a swim, it's about how to choose a swim, the importance of the weather, what to take, managing expectations, dealing with changing plans and making decisions, with the objective that you leave with skills to have your own adventures outdoors in the future.
Each of the two days will start and end at either Llanberis or Capel Curig and where we go is totally dependant on the weather conditions on the day.
WHATS INCLUDED
GUIDING
LOAN OF A CHANGING ROBE IF REQUIRED
​
WHATS NOT INCLUDED
TRANSPORT
LUNCH
HOT DRINKS
IN WATER PHOTOGRAPHY
ACCOMMODATION
COSTS
£160 PER PERSON
RATIO 1:5 PEOPLE
​
BESPOKE DATES CAN BE ARRANGED FOR GROUPS OF 4 OR MORE
DATES
2021
8/9 MAY
29/30 MAY
14/15 AUG
11/12 SEPT
​
​
​
Due to the current pandemic all 2020 dates have been postponed
WHAT DO I NEED TO BRING?
​
It is entirely up to you what you want to bring along, these days are about experiences, not endurance. But as a general guide, I would suggest...
Warm hat
Warm jacket
Waterproof trousers and jacket
Boots or trainers
Swimsuit/wetsuit
Swim hat/woolly hat (may get wet)
Goggles
Towel/Robie (Dry Robes can be a little bulky to carry on the mountains but if you can carry it you are very welcome to bring yours)
Personal first aid kit
Lunch
Hot drink
Rucksack to put everything in.
Note. I can provide a changing robe if required, please leave space in your rucksack.
WHAT PEOPLE SAY?
Of course, I think swimming in the hills is the most incredible experience, but read what other people who have joined me have to say about my Mountain Swimming Weekend.
Loved it, thank you. Amazing weekend!
​
I'm still smiling from the recent weekend of swimming in Snowdonia, thank you so much.
​
Amazing spot for a swim! Expertly guided adventure, thank you Viv for a great day.
​
A magical few days, thank you so much!
Vivienne is just brilliant. My partner and I took part in a Mountain Swimming weekend in June 2018. It was evident from the start that Vivienne knows her stuff - she instils confidence; she's a calming influence when I experienced some trepidation about being high up (I suffer from vertigo); getting into colder water etc. We learned a lot about how to plan a swim i.e. kit to take to cope with changing weather conditions; what to look for in terms of lake access points etc. The biggest bonus for me was the increase in confidence I felt at the end of the weekend in being able to plan a swim weekend on our own. Vivienne took us to the most beautiful of lakes - it was a magical experience. It was weekend that I'm sure we'll still be talking about in years to come. I highly recommend.
FREQUENTLY ASKED QUESTIONS
पीएम किसान सम्मान निधि योजना बेनिफिशियरी लिस्ट
How can I check my Kisan new registration status?
---
Visit the official website of pmkisan.gov.in and click on 'Farmer Corner'. Now click on status of self-registered/CSC farmers. It will take you to a new window in which you have to enter your 'Aadhar Number' and 'image code' as per the image below.
---
पीएम किसान निधि योजना कैसे चेक करें?
---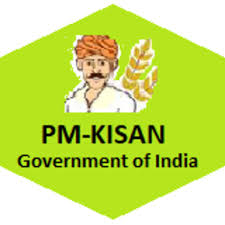 Yes!पीएम किसान निधि योजना ऑनलाइन देखने के लिए आसान स्टेप : वेबसाइट pmkisan.gov.in पर जाएं।
होम पेज पर मेन्यू बार देखें और यहां 'फार्मर कार्नर' पर जाएं।
यहां 'लाभार्थी सूची' के लिंक पर क्लिक करें।
इसके बाद अपना राज्य, जिला, उप-जिला, ब्लॉक और गांव विवरण दर्ज करें
इतना भरने के बाद Get Report पर क्लिक करें और पाएं पूरी लिस्ट
लिस्ट में नाम न होने पर इस नंबर पर करें शिकायत
---
How can I check my PM Kisan beneficiary status?
---
Yes! Users can check PM Kisan Status 2020: Step 1 - Go to the official website of pmkisan.gov.in Step 2 - Click on Beneficiary List at the 'Farmers Corner' section. Step 3 - Select choose your state, district, sub-district, block & village. Step 4 – Fill in all details and click on the Get Report. Step 5 – PM-Kisan list 2020 will appear on your screen.
---
प्रधानमंत्री किसान सम्मान निधि योजना में आवेदन कैसे करें
---
प्रधानमंत्री किसान सम्मान निधि योजना के लिए ऑनलाइन आवेदन करना चाहते हैं इसके लिये आपको अपने नजदीकी csc सेंटर में जाना होगा पीएम किसान सम्मान निधि योजना के लिए आप खुद घर बैठे रजिस्ट्रेशन कर सकते हैं. इसके लिए आपके पास अपने खेत की खतौनी, आधार कार्ड, मोबाइल नंबर और बैंक अकाउंट नंबर होना जरूरी है. आप पीएम किसान योजना में pmkisan.nic.in पर जाकर अपना रजिस्ट्रेशन कर सकते हैं.जहां से आप ऑनलाइन आवेदन कर सकते हैं।
---
पीएम किसान सम्मान निधि योजना की किस्त कब आएगी?
---
इस योजना के तहत देश भर के किसानों को हर साल 6 हजार रुपये की सहायता दी जाती है. उन्हें हर चार माह पर दो हजार रुपये की किस्त भेजी जाती है.जिसे केंद्र सरकार तीन किश्तों में यह पैसा ट्रांसफर करती है पहली किश्त 1 दिसंबर से 31 मार्च के बीच दूसरी किस्त 1 अप्रैल से 31 जुलाई तीसरी किश्त 1 अगस्त से 30 नवंबर के बीच में किसानों के खाते में ट्रांसफर कर दी जाती है.
---
---
WHERE TO STAY?
There is a full range of accommodation options in Snowdonia to suit every budget and taste.
The ones suggested below operate independently from me
HOSTELS
​
PLAS CURIG
01690 720225
YHA SNOWDON PEN Y PASS
0345 371 9534
HOTELS/GUEST HOUSES
​
GWESTY PLAS GOCH
01286 872122
TY'N RHOS COUNTRY HOUSE
01248 670489
CAMPSITES
​
DOLGAM
01690 720228
BRYN TYRCH FARM
01690 720414
GIFT VOUCHERS
A special treat...
Who wouldn't love the gift of a day or two outdoors in the fresh air swimming in a stunning mountain lake?
Want to give a swimming day as a gift but not sure which date would suit? Gift vouchers are available for all my days and weekends.
I will send you a beautiful gift voucher to give as a special treat. I have limited dates available in Snowdonia this year, so it is advisable to check dates are available and book asap.
​
All gift vouchers are valid for 12 months from date of purchase.
I am an artist, educator and outdoor swimmer. I spilt my time between the mountains of Snowdonia in North Wales where I have lived since 2002 and on the beautiful South Coast in the New Forest where I grew up. My project #swimsnowdonia was listed amongst 'The 10 most inspiring adventures' in The Guardian and has been the focus of several short films including a music video for the band Elbow. My film 'Afterglow' won Best Woman in Adventure Gold Award at Sheffield Adventure Film Festival. I was included in the first San Miguel Rich List, 'a unique list of men and women who value experiences over any possession' and listed as one of Britains 101 Adventurers. I am currently featuring in an ITV documentary 'The Mountain ' which follows the lives of a selection of people who live and work on the busiest mountain in England and Wales, Snowdon.
I am a Qualified Teacher, Mountain Leader, Open Water Swimming Coach and RYA Day Skipper. I hold Emergency First Aid in the Outdoors, RLSS Open Water Lifeguard, RLSS Water Safety Management Level 1-3, STA Level 2 Swimming Teacher Award and Certificate, and have more than 10 previous years experience lifesaving in swimming pools.